Update 30.3.2021
Our parts are still at customs office in Leibzig.
An acceleration through our German partner is not possible, but of course we expect an approval every day.
It is a logistics issue and we know that air freight traffic has increased, but until 2 months ago there were no significant delays because of it. Currently, customs processing is apparently overloaded but in progress.
More on Saturday, April 3, 2021
Update 25.3.2021
The tests and corrections have been concluded with a positive result and, according to the producer, all parts should be completely coordinated.
The delivery to us is currently still delayed.
Unfortunately, it is unclear why the mailings take so long. Our German partner is of course trying to find a solution here.
The escalating Corona Covid 19 situation makes many things difficult and all the increased general quantities of deliveries, especially via airports, have their delays but everyone is doing their best.
I hope next Tuesday we will not only have information but also the deliveries.
More on Tuesday, March 30, 2021
Update 20.3.2021
This is what the fully tested TiPY look like.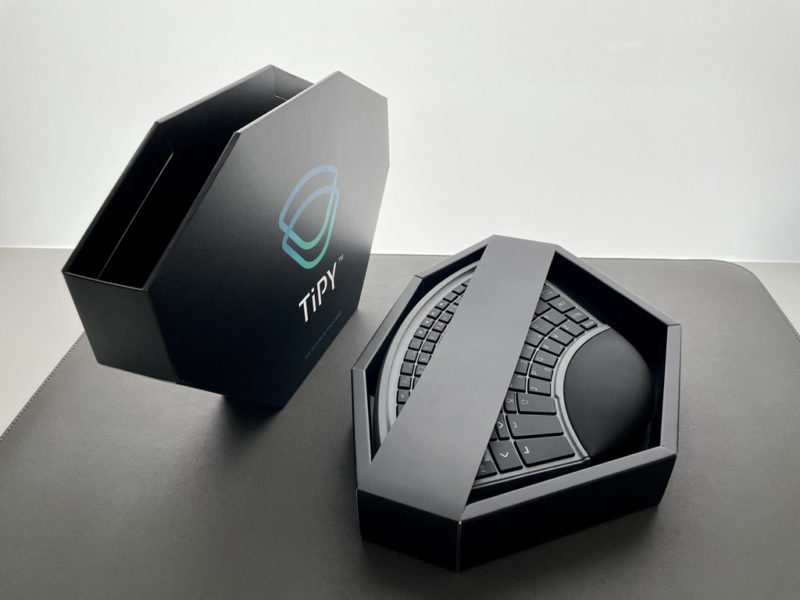 We have positive TiPY tests but a series part is still pending. In work and already on the way to us.
I very much hope we can get a precise time information this week. We want to finish TiPY every day.
More on Thursday, March 25th, 2021
Update 17.3.2021
Tests are currently ongoing and one delivery is still pending. There is still a small adjustment to make and in order to be able to act faster here, small and fast mailings are also on the way.
It's about the final fine-tuning and even if we're in a hurry, quality is our top priority.
More on Saturday, March 20th, 2021
Update 13.3.2021
All parts have not yet arrived but are in transfer and we have very positive information that the on-site adjustments via our German-Chinese partner were successful and that we can count on the desired quality.
Tests are underway and all parts are expected to arrive.
More on this on Wednesday, March 17th, 2021
Update 9.3.2021
The airfreight is confirmed on the way. A part of it is already at customs office in Germany. An adjustment is still in progress on site, but an exact clarification and examination will take place as soon as the freight has arrived in Austria.
More on this on Saturday, March 13th, 2021
Update 6.3.2021
New parts are already on the way for this week. An exact clarification with our German-Chinese partner will take place at the beginning of this week.
More about this on Tuesday, March 9th, 2021
Update 2.3.2021
We received and tested our parts. We have positive results and have achieved the desired quality. But unfortunately the parts do not have a consistent quality. Of course, that shouldn't be and must be corrected right away.
A more detailed clarification takes place directly on site in the factory in order to guarantee the constant quality and new parts have already been ordered.
The series production is an important part of the process to guarantee not only the most modern one-hand keyboard but also the lowest price despite the innovation.
Everyone who needs a one-handed keyboard will be grateful for this.
The new parts will of course be classified as urgent and we will try to have everything in Austria again as soon as possible. But we have to expect a delay at least of 14 days.
The clarification via our German-Chinese partner will take place these days and I will give an update again on Saturday 6th of march.
Photo 2.3.2021