TiPY has now reached more than 1000 customers and users worldwide. Wonderful stories and experiences have emerged from it.
Lea, from North Carolina, USA, shared one of the most beautiful experiences with me. She is an inspirational and caring teacher with an amazing fourth-grade student named Carson.
Lea and Carson's parents were so kind to allow me to share this beautiful story.
Carson was born with only a right arm. Even though it doesn't slow him down in life, absolutely not, he was worried about not being able to keep up with the pace of his classmates when typing on the QWERTY keyboard.
Carson's dedicated technology teacher went looking for alternatives and fortunately came across TiPY.
TiPY is all about finding the right tool, for the right person, for the right situation. Carson and his teacher felt the same way, so they ordered TiPY.
There was quite a waiting period so they were especially thrilled when TiPY finally arrived.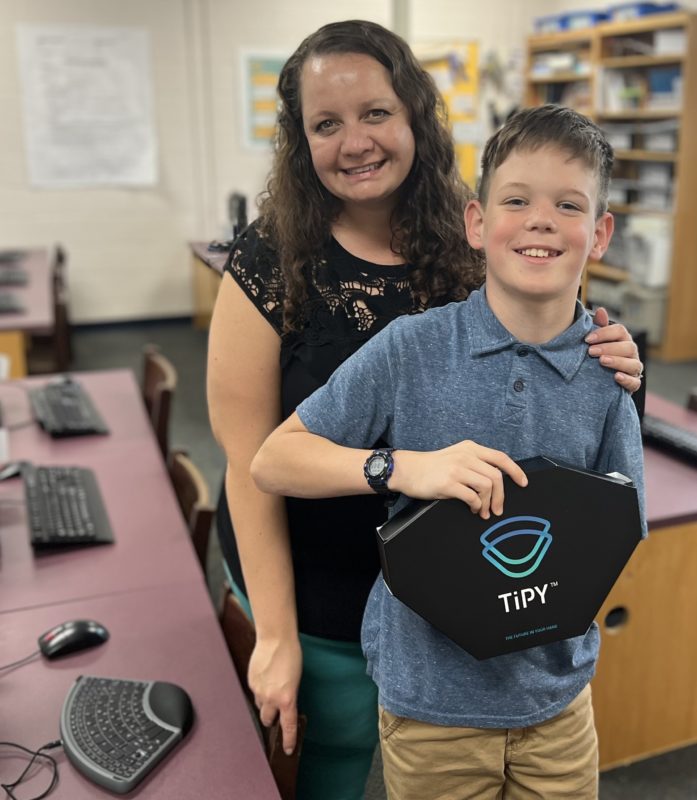 Lea was very much invested and contacted me to discuss TiPY settings. She even created her own learning aid for Carson, a TiPY typing guide with color-coded stickers for finger placement with notes for the special keys.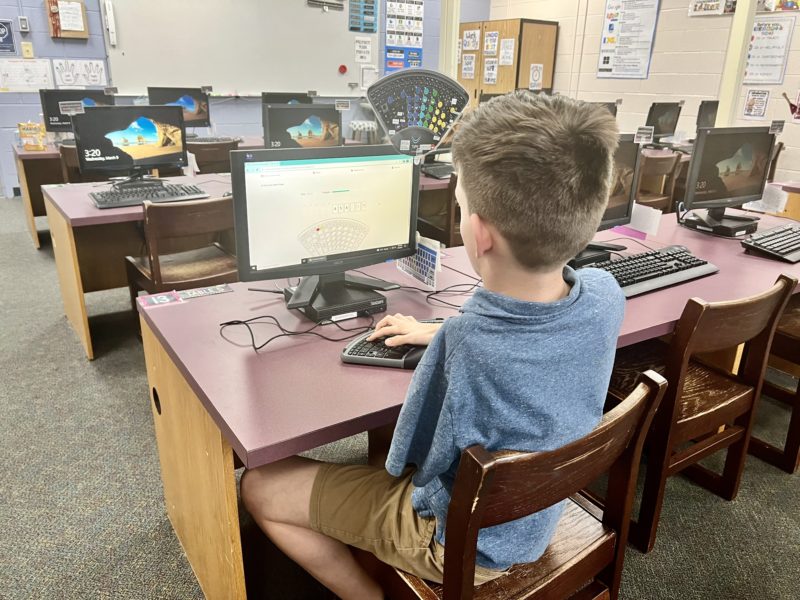 The energy, the determination, and the joy of them both were contagious.
She sent me these photos that speak volumes.
The teaching staff and fellow school families cared so much for Carson's success that they surprised Carson and his parents by ordering a second TiPY for him to use at home.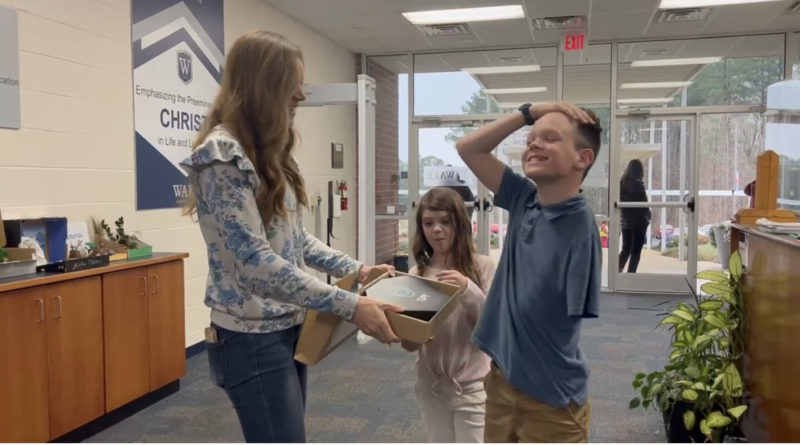 It is an incredibly beautiful experience to be able to support hardworking Carson, his loving parents, and his inspiring teacher with the right tool.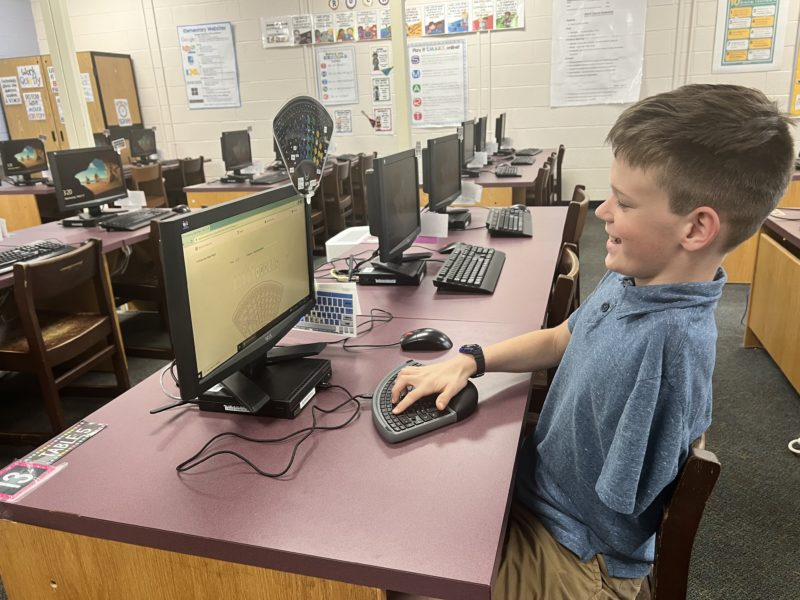 I'm thankful for the opportunity to share this story with you and that you have taken the time to read it.
There are no limits, Carson, go for it!